Basic Watch Care For Your Watches
Time:2018-12-06
Views:540
You just bought a new watch. Maybe you had to buy one because your old watch was scratched, dingy, or maybe leaked a little water into the case, and you're annoyed because you thought the watch would last longer than it did. Many people do not take the small amount of time required for basic watch care, which can increase the wearing time of your watch and allows you to get more benefit from the money you paid for it. Here's some things you can do to make your new watch last longer.
First of all if your watch has a quickset feature, do NOT use it for setting the time between the hours of 8:00 pm and 4:00 am. This can severely damage your timepiece.
Always remove your watch to wind it or set the time. Pulling up on the crown while it's on your wrist to adjust it will damage and loosen the crown over time.
Consider activities you plan to undergo and choose your watch accordingly. For example, if you plan to play golf or tennis do not wear an automatic or manual wind timepieceas the impact of these activities can jar the movement. If you are bathing, taking a shower, or washing dishes, it's always a good idea to remove your watch. The hot water and soap can permeat the gasket and weaken it, causing water to enter the watchcase. Always rinse your watch off after swimming to remove chlorine and salt water. And remember never wear a watch with a leather band in water, whether swimming, bathing, washing dishes, or any other water activity. Very few leather bands can stand up to moisture.
Here are some basic guidelines to what you can do with watches of various water resistance:
Water resistant to 30 meters or simply labeled "water resistant"- Can withstand splashing.

Water resistant to 50 meters- Okay for light swimming but not prolonged immersion

Water resistant to 100 meters- Good for all types of swimming

Water resistant to 200 meters- Safe for diving

Water resistant greater than 200 meters- Suitable for deep diving
Don't expose your watch to excessive heat, such as saunas or leaving it out in strong sunlight. This can dry up lubricants and cause premature aging of dials and cause dial lacquers to lift or bubble.
At the end of the day when removing your watch, take a moment to clean smudges and fingerprints from the case, crystal (the watch glass), and metallic watchbands. Leather bands can be cleaned periodically with a leather cleaner and conditioner. Metal bands can be removed and cleaned in a jewelry cleaning machine along with other jewelry (grit and particles can act like sandpaper in a metal band, causing premature wear). Ultrasonic jewelry cleaners are great for cleaning watch bands, and most have a wristwatch adapter that allows you to clean watch bands safely. If your watch is water resistant to 50 meters, you can use a little bit of soap and water with a soft brush to clean your watch. For WR levels less than 50, use a bit of mild jewelry cleaner on a barely damp small brush. Work gently but purposefully to remove dust and skin particles, particularly from those areas hard to get at (the back of the watch, between the bracelet links, under the clasp, etc). Once the watch is clean, dry it all off with a soft cloth.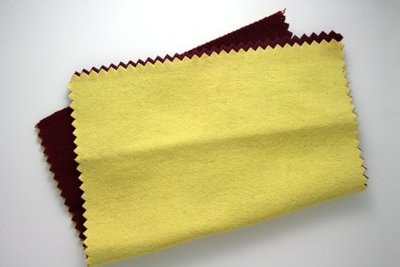 Special jewelry cloths are great for watches. One side is impregnated with a red jeweler's rouge for removing tarnish and polishing, while the other side is used for final polishing for a great shine.
Store your watch in a soft cloth away from other jewelry, watches, and metal objects. Even if you are just removing your watch for the night, this will keep dust away from your watch and will lessen the accumulation of scratches and wear from banging into or rubbing up against other pieces of jewelry. Even better, purchase a watch case if you have a number of wristwatches. These have separate compartments for each watch in a soft environment, and will keep dust and other contaminants from the air away.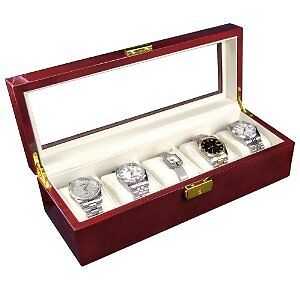 After time, scratches and wear on your watch glass, band and case may be significant and can be refinished to appear as new. This can be done at most jewelry serving centers.
If you have a large number of watches, you might want to invest in an inexpensive watch repair/battery change kit for watches with a snap back case, and purchase watch batteries at great prices on eBay. This can save you money in the long run as opposed to bringing each watch to a jeweler whenever the battery runs down. (We recommend using a jeweler to change batteries on other watch case backs, such as screw down casebacks). These sets include items necessary for changing your watch battery and adjusting your watch band, such as:
Magnifying glass

Set of tweezers (plastic and metal)

Pair of screwdrivers (Phillips and slotted)

Watch case opening knife

Double prong watch case opener

Watch strap remover
These sets range from basic to deluxe, and while the actual items included in each one may vary the items listed here should be the basic elements in each one.

Servicing of the movement of your watch should always be done through an authorized retailer or service center of the manufacturer. When changing the battery on your timepiece, make sure the gasket is checked for integrity.
If your watch is running smoothly, you should still have it serviced periodically. If you are an office worker with a WR50 timepiece, you probably need less servicing than someone with diver's watch who professionally dives for a living. If your watch undergoes a lot of stress during wearing, it's recommended to check water resistance yearly and have it fully serviced every two years. In the case of a lightly worn watch, you can check water resistance every two years with a full service every five years

.